MSW Services
What can you expect when working with MSW Financial Partners?
For over 40 years, MSW has privately counseled each client through an informed decision process to help them achieve their most important financial goals.  Our job is to ask tough questions, design creative solutions, coordinate planning resources, secure financial instruments, and manage performance results for our clients.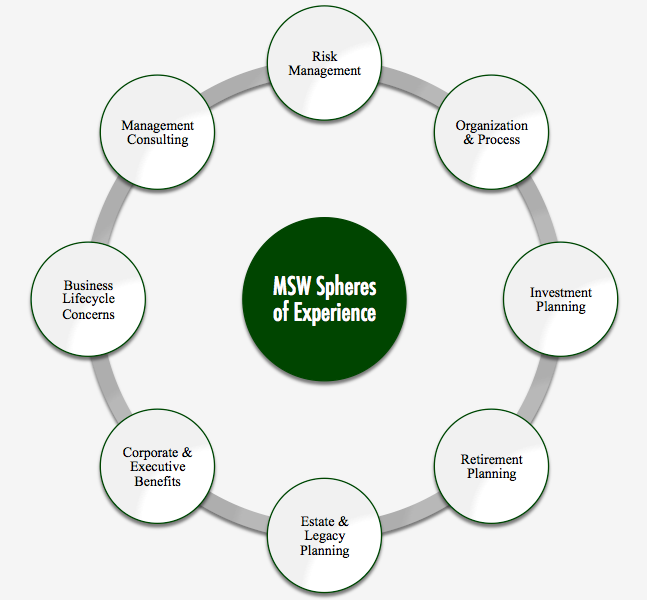 The Tools
•Investment Analysis
•Investment Management
•Cash Flow/Savings Planning
•Asset Protection Strategies
•Individual Insurance Portfolio Reviews
•Charitable Gifting, Family Wealth Strategies
•Long Term Care Planning etc.
•Retirement & Trust Distribution Strategies
•Insurance & Benefit Planning (Life, Health, & Disability)
•Retirement Plan Design (401K, Simple & SEP IRAs, Defined Benefit Plans)
•Owner & Key Employee Benefit Packages (specialized)
•Buy-Sell Planning
National Financial Partners Additional Resources
•Plan design specialists
•Product and product source analysts
•Legal and accounting specialists
•Third Party Investment analysts and asset managers
•Corporate and private banking specialists
•Actuarial experts
•Trust services providers
•Insurance product providers